Jump on your broom and fly by Escape Room Enigmarium!
By now you know that our team is extremely playful and would never miss out on Halloween's especially bewitching and spell-binding festivities …
It's holiday time in Slovenia. Everyone else has escaped to warmer climates and you are stuck at home. What to do? Your Magical Halloween night can be more colorful if you visit Enigmarium and escape from a locked room!
Come to play in one of the most popular escape rooms in Ljubljana, Maribor,  Laško,  Murska Sobota, Slovenj Gradec, Vurberk, Slovenska Bistrica, Goriška Brdaand in Zagreb!  
WARNING: don't be scared if you'll be greeted at the door by a skeleton, a vampire or a witch. 🙂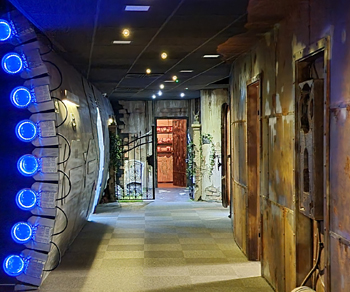 NEW OPENING AT TRDINOVA! 
Immerse yourself in one of seven extraordinary, unique experiences which, besides giving your brain and problem-solving skills a workout, provide extensive knowledge of Ljubljana's myths and legends (in fact, that's Enigmarium's signature!).  Don't miss our latest games located at the newly added 350 m2 escape room centre at Trdinova 4: The Return of the Werewolf and The Lost Submarine: Operation Waterman – the most cinematic, thrilling experiences where you play the main role! Opening in the middle of November!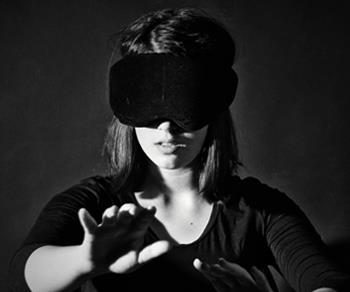 SENSPERIENCE IS BACK!
Our most immersive and unique interactive theatre game "Sensperience", which you play blindfolded, sitting in a chair is back! It's neither theatre nor an escape room nor a horror house. There are no puzzles, codes or wrong decisions. You will be the one to direct the game which will come alive in your imagination. Sensperience® is undoubtedly the most immersive interactive gaming experience you can imagine.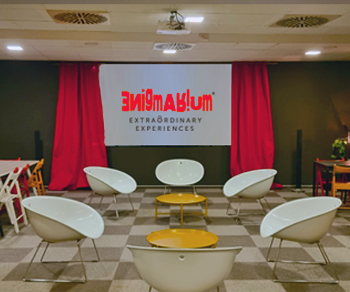 TEAMBUILDINGS AND GAMIFIED TOURS
Do you have a larger group? The expanded centre is perfect for a teambuilding event, New Year's or bachelor's party, or business meeting alongside playing escape games. You can also choose from a group painting and wine-tasting event called Winesperience Art or the Escape Work(shop), where you and your team playfully learn how to use gamification elements in real life to strengthen team competencies and have more fun!