ESCAPE LJUBLJANA® –  Escape Ljubljana – a weekend getaway! Escape from boredom, recharge your batteries, relax your body, and feed your soul with unforgettable experiences in the perfect weekend escape!
First real weekend escape:»ESCAPE LJUBLJANA«

We proudly present a new package
»Escape Ljubljana«

; including

two nights with breakfast and three unforgettable games

. Get to know the city's history in a new and innovative way, and discover ancient mysteries while having an amazing time!
It is much more than just avisit to an "escape room", it is a real »weekend escape« and a complete retreat!
Get to know about the beautiful Ljubljana in the most fun way imaginable!
 This relaxing getaway includes:
Escape from the routine, come and PLAY!
ESCAPE LJUBLJANA WEEKEND PLAN
After 16.00  – check in

walk through the city

17:00 – ride to the Ljubljana Castle on the funicular lift and learn about city's legends while playing the adventure game Castle Escape. You can catch amazing views from the tower and if you're a bit lucky – unforgettable sunsets!

First night in the hotel
9:00 – breakfast in the hotel, *followed by some free time for a walk along the Ljubljanica river and/or a visit to the farmers market

11:30 – discover the city's hidden gems in the old city center through the outdoor game Unlock Ljubljana

Afterwards there is free time to do some shopping, experience the city's obsession with coffee, beer and wine, check our the galleries and museums of Ljubljana. You can even rent bikes for free in your hotel!

18:30 – a thrilling escape room game in the most popular Escape room Enigmarium®

After an exciting game there is time for a satisfying dinner and Ljubljana's night life!

Second night in the hotel
9: 00 – breakfast in the hotel

Free time for a relaxing coffee in one of the coffee shops or visit the flee market along the Ljubljanica river

11:00 – check-out
Let us know about your preferences and we will adjust the timetable to your wishes!
Extra benefits:
During your stay you will also be awarded with 15% discount on every Escape room Enigmarium in Ljubljana.
Price per package: 2 guests 384,00 € (192 € per person)
Price per package per 4 guests 648,00 € | 6 guests 942,00. Prices include VAT. Tourist tax in the amount of 1,27 € per person per day is payable in the hotel.
In case you're arriving with your own car, the hotel offers secure parking in an underground garage for 18 EUR per day. Due to the limited number of parking spaces, we advise you to reserve your parking space in advance. Another possibility is parking on the city's streets around the hotel where the price for parking is 0,70€/hour – the payment is mandatory for weekdays between 8:00 and 19:00 and Saturdays between 8:00 and 13:00, any other time the parking is free.
Breakout of your routine and escape to an unforgettable experience – BOOK NOW!
FILL IN THE FORM below for a reservation: 
! In 24 hours after submitting the form we will confirm your reservation and you will be sent a summary or your order including payment instruction. Please note that all orders must be finalised no later than 72 hours before the planned date of arrival. The reservation will be complete upon receipt of payment. By using the services you are abiding by the privacy policy of the supplier of the service: City hotel, Enigmarium, Ljubljanski grad.
Escape Ljubljana® Partners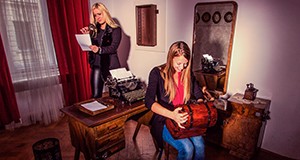 Escape Room Enigmarium Ljubljana
Welcome to ENIGMARIUM, the FIRST and the FAVOURITE escape room in Ljubljana. Get ready for an incredibly fun, original and one of a kind test: to escape from a locked room in one hour. Will you succeed to unravel puzzles and riddles, decipher codes and find the hidden clues so that you can unlock the door to freedom? That we don't know. We do know that a wild and unforgettable adventure and a fun time await you in a six different, immersive and most entertaining rooms, awarded with TripAdvisor certificate of Excellence!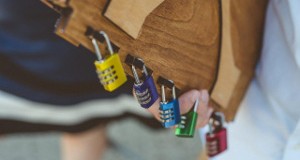 Unlock Ljubljana – outdoor escape game
You will literally escape from a room in this completely new game with all the favorite elements of an "escape room" adventure – but this time in the fresh air! On an adventurous journey through the old city center of Ljubljana you will encounter 7 entertaining tests, through which you will unlock the secrets of Ljubljana, discover the unknown, be pleasantly surprised, exclaim "Eureka!" and have a great time! The most fun way to explore the city!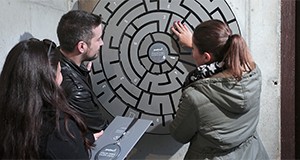 Escape Castle (Ljubljanski Grad)
A mighty medieval fortress, a symbol of the Slovenian capital Ljubljana is an interesting tourist point, the idyllic grounds for long strolls just a glance away from the lively city center. The Ljubljana castle offers many cultural, historic and entertaining events throughout the year. The new game »Escape castle« is an exciting adventure game with elements of the game "Escape Room"! You will learn about the history of the city in a playful way, have great fun and maybe even save a dragon!!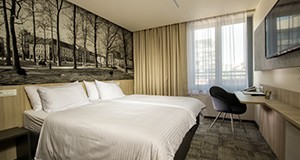 City Hotel 
Everything is in the name – City Hotel lives and breathes with the heartbeat of Ljubljana. Friendly and attentive staff, quiet environment and newly renovated rooms emphasize the link between the city and the hotel through a series of black-and-white photos of Ljubljana that create a truly urban atmosphere. Close the doors to your room, relax your senses and allow yourself to rest after a whole day spent exploring cultural landmarks, coffee shops and entertainment of the exciting night-time experiences. Relax in City Hotel in the heart of the city.