This spring has been a really wild and unforgettable time for Team Enigmarium® … but no, no one locked us up. In addition to the four new games that we are now presenting to you, we gave a talk at the Up The Game escape room conference in the Netherlands, which took place in a real prison, where they organized one of the most unique and exciting real-life experiences "Prison Escape". Luckily, we did manage to escape, so we can continue to make entertaining games for you. 😉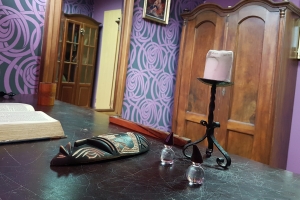 "Diana's Secret" – a new escape room in Murska Sobota!
The first hotel with an escape room is waiting for you at Hotel Diana, Slovenska cesta 52, in the town of Murska Sobota. As well as a new exciting and crazy mission: solve Diana's secret!
While renovating Hotel Diana they discovered an old sealed chamber filled with strange symbols and objects. Then they called the famous Professor Rufus Amadeus from Ljubljana to come and investigate this matter in strict secrecy. He began his investigation, but mysteriously disappeared one night under unusual circumstances. Now his fate is in your hands …
For reservations call 00386 40 439 074 or click this button >>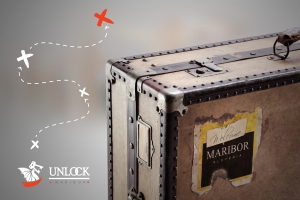 The outdoor "escape" adventure: Unlock Maribor!
New in Maribor – a completely new game with elements of an "escape room" adventure, which you might already know from Ljubljana. Now you can literally escape from a room – but this time in the fresh air!
Here is an entertaining adventure game that takes place entirely outdoors on the streets of the old town center of Maribor, where you'll solve fun puzzles, learn little-known secrets of the city, discover surprises and have fun!
A clumsy witch has accidentally triggered a fatal storm over the city of Maribor. Will you be able to break the spell before this storm reaches Maribor?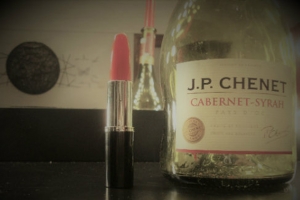 Two new games in Zagreb – a new escape room and an "outdoor escape" game
In the very center of Zagreb, at Krvavi most 3, we have just unlocked the door to a new game. Just like our first room "The Mysterious Case of the Zagreb Witch" in the second room "Femme Fatale" a story associated with Zagreb's real history, myths and legends is waiting for you.
Now in Zagreb you can also play the outdoor "escape" adventure game "UNLOCK ZAGREB" , where in addition to discovering the city's secrets, in this lively game, you'll learn the romantic legend of Zagreb's Romeo and Juliet: the valiant knight Pavu and the beautiful Princess Ružica. Who will win? Chivalrous ideals and virtues or ruthless rapacity and extreme vileness? In the game, you can test your own virtues and prove that in your chest beats the heart of a knight.
You can play the "outdoor" escape game Unlock in Ljubljana, Maribor and Zagreb in groups of 2-5 players. With advance notice, the game can also be played by larger groups of up to 100 people (20 teams) at the same time – teambuilding has never been so fun!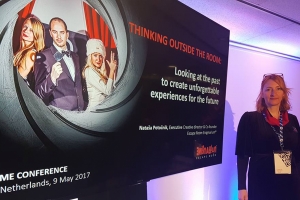 International conferences, awards and prizes 🙂
This spring, Team Enigmarium® was really busy – even in an academic sense. Our approach to the gamification of museums, castles and tourist experiences that extend well "out of the room," was confirmed by the "Best Practitioner Paper" recognition that we received for our lecture at the international scientific conference on innovation in tourism "AIRTH".
The Slovenian Alpine Museum's unique project "Escape to the Bivouac", which was conceived and realized by Enigmarium®, just received an Valvasor Honorary Recognition, awarded by the Slovene Museum Society to acknowledge special merit in popularising museology and movable cultural heritage. We are proud that we have been able to help create such an important milestone in the field of museum gamification.
We consider it a special honor that we were also invited to talk about innovative "out of the room" games, the gamification of cultural and historical heritage and the future of escape games at the only international conference of escape room activities "Up The Game" on 9 May 2017 in the Netherlands, thereby confirming that Enigmarium® falls among the trendsetters of gamification in the world.